Nope, not mine... already did that crazy huballoo 2 years ago. My hubby's good friend (who also became my friend) is getting married to the man of her dreams this saturday!!! I am excited not only for that reason, but I love weddings in general. All the love, family, food and even the chicken dance are AWESOME!!!
I will be wearing a dress that I haven't worn for about a year and a half now and have only worn once. It is still pretty and not outdated, so I figured, I might as well save me some money and wear it again. Now, the last time I wore it I was already 4 months pregnant but barely showing. So I could safely say, about roughly 15 to 20 lbs lighter than I am now.
It bares a lot of arms and has a low back, so I'm pretty scared wearing it again now that I have gained weight. Going to bootycamp has worked my arms a lot so far so I THINK they look ok (trust me I had some crazy chicken wings going on before).
On another note, I also recently changed my hair color. It was a medium brown before (just like in my profile pic ---> ) and now I have gone back to my roots, BLACK. But it is even a darker and almost bluish than my natural black. I like the contrast against my skin but everytime I look in the mirror, I feel like it's not me!!! I am hoping I will get used to it in a few days.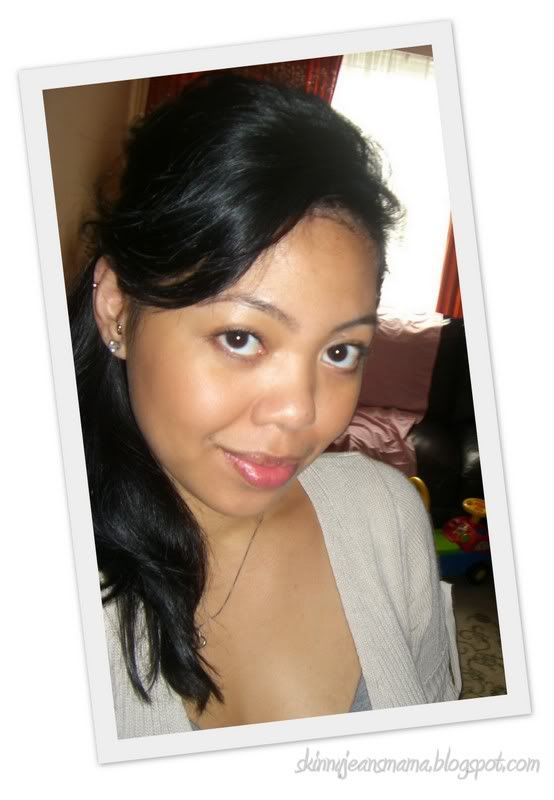 Anyway, I am hoping for a wonderful weekend and I'm pretty sure it will be. It's bootycamp night and I will go work my butt off in a few hours. I want to look my best in that dress!!!